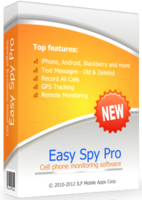 Easy Spy might be just the tool and application you need in tracking cell phones, iPads and tablets that is easy to be used, very user friendly and also 100% untraceable by the phone owner. This application could help you in solving your problem if you think your partner is too over-protective with their cellphones, you are suspecting your daughter is communicating to strangers or doing things that they are not supposed to, or even to monitor the employees in your office to see if they are spending their working hours on their smartphones for business purposes or other personal related issues.
These problems could be easily solved by installing Easy Spy on the phones that you want to monitor without them noticing that they are even there, because you would be monitoring them through a control panel from your end once they are installed on their smartphones or tablets. You would definitely get everything that you need by installing this program to check logs of their text messages or call recordings. The application itself would work perfectly on phone providers such as AT&T, T-Mobile, Verizon, Sprint, and Metro PCS among many other service providers that are available. The program would also compatible to be installed in Apple devices (iPhone 3G, 3GS, 4, 4S, 5, 5S, 5C) with iOs 7.x.x, Android phones (Samsung, Motorola, Sanyo, HTC, Huawei, LG, Kyocera, etc) with Android OS from 2.3 and higher.
Easy Spy Advantage & Features
There are a lot of advantages you could get from using Easy Spy program installed in the phone that you want to monitor and track that will never show up on the phone itself as a "live" application, so it would always stay undetected. They only have one time payment with no monthly fees, and no other hidden cost which would be perfect for you without the hassle of remembering having to pay for the application every month. Most activities on iPhones and Android phones such as text messages, iMessage, GPS location, GPS history, browser history, call logs, emails, WhatsApp, photos, videos, device information and a lot of other things with information that could be informative, important and vital for you in monitoring your children or employees.
Easy Spy would also come with free upgrades to go along with the technology that keeps on advancing these days. Cellphones are just like computers that would keep going to be upgraded constantly, and by knowing this fact some other spy programs might need you to pay more when they have their upgrades. This application once you have paid their one-time fee, you would not need to worry anymore about paying extra for their upgrades or updates. They would all come free for you to be used once you pay their one-time fee. It's very simple and practical without having to worry about monthly payments, additional costs, and other contracts like any other spy programs. Free unlimited customer service supports are also offered by them when you decide in using this service to help you with some of the problem that you have concerning your kids or employees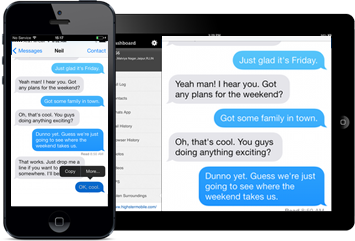 Some of the features that are offered by Easy Spy that might be able to help you with your concerns such as text message logs, call recordings, phone call logs, microphone activation, GPS tracking, browser history, lock target phone, email logs, text notes logs, WeChat, LineChat, and Twitter logs. Those are some of the features among other features that might be useful for you in monitoring and tracking cellphones or tablets of your employees and children.
By using EasySpy, you would be able to track their text messages even the ones that are already deleted by them. Every text message sent or received by target's phone would be logged through for you to see through the control panel on your end. They would be saved in your secure account online control panel for you to display, this would also include the messages that have been deleted already on the target's phone itself also. Text message logs would include full content of the message itself, senders and receivers phone number information, along with exact date and time of the message exchanged.
You would also be able to track their GPS location by using Easy Spy application, with GPS positions reported back to you on your control panel at the time interval that you have selected on the settings in the control panel itself. The location of the target's phone would also be displayed with a "push-pin" on your control panel's end for your easy display. This would definitely help you in tracking down the exact location of your kids or your employees especially during working hours. You would never be fooled anymore by employees saying that they are going to go do some errands for business purposes, while they are actually somewhere else attending to their personal business matters.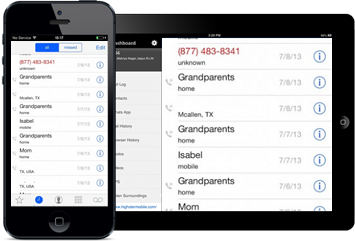 In call recordings that are available in the feature that is offered by Easy Spy, you would be able to do audio transcript of the call, record exact date and time the call is being made or received, acquire downloadable audio file, and exact date and time of audio file being dispatched. You might wonder at times who your kids have been speaking to. They might have been talking to strangers that you don't know that could position them in dangerous situation. This might be avoided if you could monitor exactly who they are communicating with. Receive live conversation feeds or even download recorded audio files that are available in a lot of popular audio formats.
In the live control panel provided by EasySpy on your end to display all the features that they have offered, you would be able to track and monitor everything with all the full lists of application and programs on the target's phone. It would let you access all the information you need dynamically. It is also very user friendly which means it would not be hard for you to operate even though you are a first time user when you decide to use this application installed for monitoring your kids or employee's smartphones or tablets. All the information fetched through from the target's phone would be displayed here on the control panel all in real-time.
If you feel the need to track your employee's smartphones or tablets or even monitor the activities or location of your children, Easy Spy might be the best solution for you. They would never know that you are tracing their phone because this application itself is untraceable and you would be able to track and monitor their cellphones or tablets secretly without them knowing. They do also have customer service line that you could contact during working office hours if you have any question(s) regarding the application itself, so you would never have to worry if you are confused about some of the features that they have offered.
==> Click Here to Visit Official Website <==
or
==> Click Here to Buy Easy Spy <==